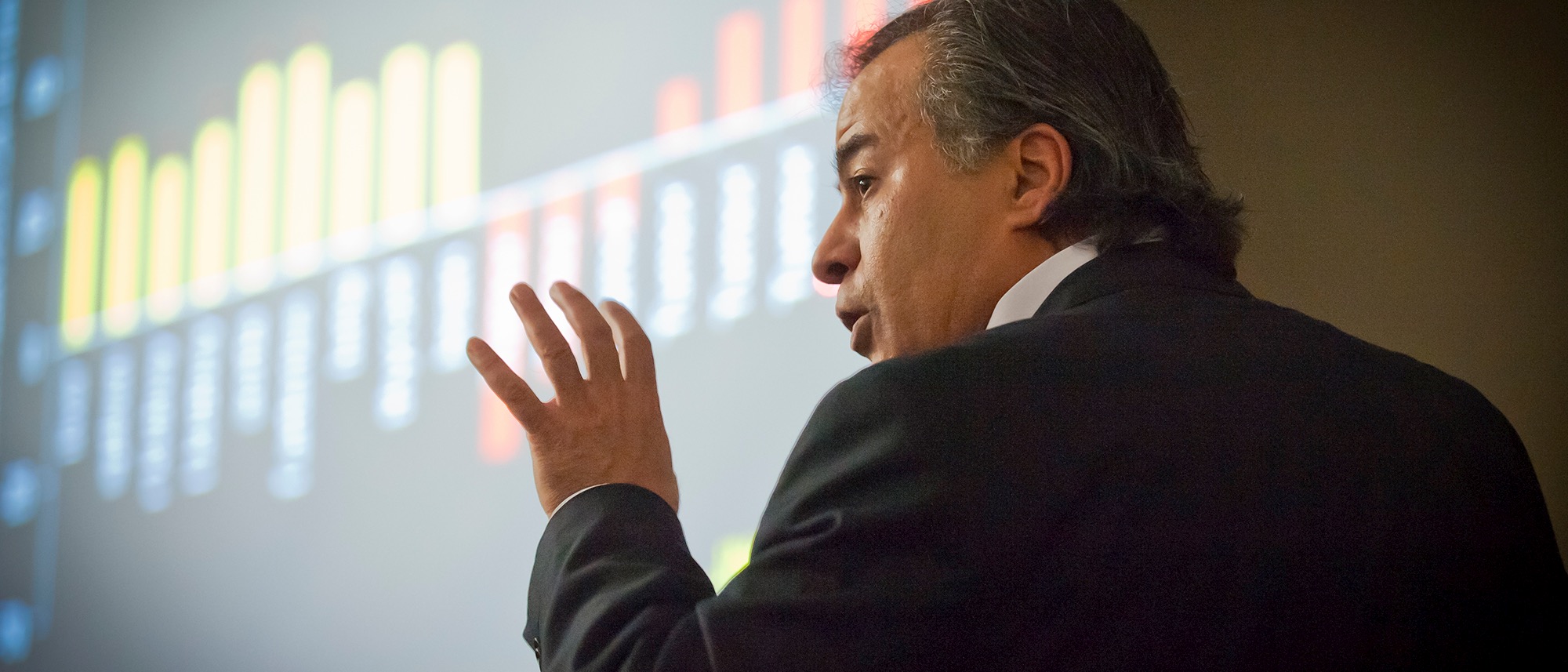 Seed and Catalyst Awards
The CHS Seed and Catalyst Awards program offers and administers competitive funding for faculty-driven research and scholarship. The College is the intellectual heart of VCU. Our research and scholarship address an array of technological, health-related and societal problems, as well as providing profound insights and reflections of what it means to be human. Research and scholarship are also an integral part of the education of our students.
The Scholarship Catalyst and Seed Awards are meant to foster research and scholarship in all fields across the College and are open to full-time CHS faculty. The program includes Catalyst Awards (up to $25K) and Seed Awards (up to $5K).
Full details including the application process and eligibility requirements are provided in the RFP (see button below).
B. Ethan M. Coston, Gender, Sexuality and Women's Studies
In Pursuit of Pleasure: Is "Sexual Health" More Than an Absence of Disease?
Sean Cox, Mathematics and Applied Mathematics
How Robustly Can You Predict the Future?
Christine Cynn, Gender, Sexuality and Women's Studies
AIDS Archives: "A Witness of My Time"
Brian Daugherity, History
The Green Light: School Integration in the United States
Soma Dhakal, Chemistry
Single Molecule Analysis of Peptide Modified DNA Holliday Junctions for Therapeutic Applications
Ronald Evans, Kinesiology and Health Sciences
Reconceptualizing Behavioral Weight Loss to Improve Weight Loss Maintenance: A Proof-of-Concept Trial
Nao Hagiwara, Psychology
Racial Disparities in Cancer Genetic Counseling Encounters
Michael Hall, English
Freedom Beyond Confinement: Travel and Imagination in African-American Cultural History and Letters
Mary Caton Lingold, English
Sound Legacy: Music and Slavery in an African Atlantic World
Karen McIntyre, Robertson
Journalistic Role Performance Project: A Systematic Analysis of Professional Roles Among Journalists in Rwanda and 46 Other Countries
Amy Rector, World Studies
Isotopic Records of Climate and Seasonality in the Luangwa River Valley, Zambia
Samaneh Oladi Ghadikolaei, World Studies
In Search of Divine Justice: Iranian Women's Sacred Activism
Joann Richardson, Kinesiology and Health Sciences
Sole2Soul: Cultural Line Dancing as a Novel Approach to Physical Activity for Healthy Aging in Older African Americans
Sarah Seashols-Williams, Forensic Science
Use of MicroRNA Expression to Predict Body Mass Index in Forensic Samples
Faedah Totah, World Studies
Palestinians in the Old City of Damascus
Wenheng Zhang, Biology
Genetic Basis for Increased Floral Organ Number and Fruit Size in Tomato
Julio Alvarez, Biology, and Derek Prosser, Psychology
Single Microbe Electrochemistry