Meet Dr. Belgrave
Faye Belgrave, Ph.D., is the associate dean for equity and community partnerships for the College of Humanities and Sciences. Learn more about her role at the College in this Q&A.
---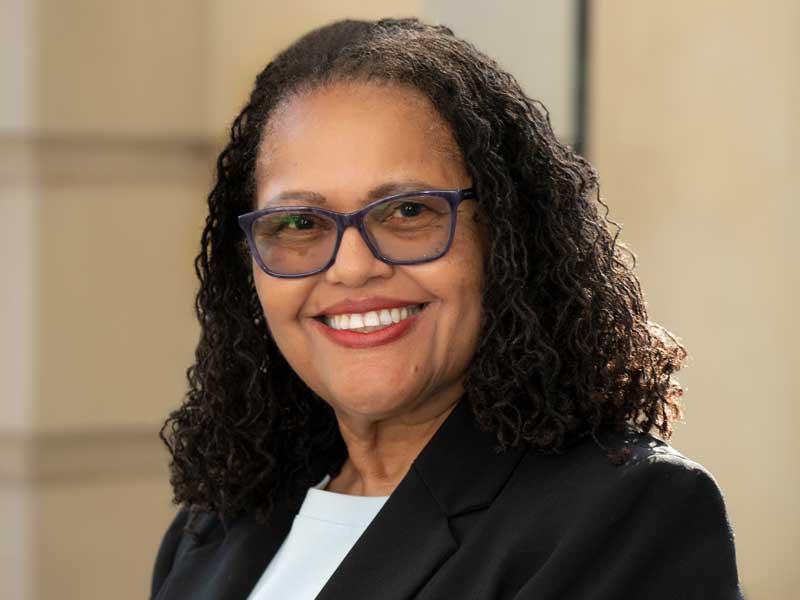 What can CHS departments/schools do to prioritize equity, inclusion and diversity?
Departments and schools can first take a self-assessment of where they are in terms of equity, inclusion and diversity. Do faculty engage in inclusive and anti-racist pedagogy? Are students seeing faculty that look like them? Do search committees engage in recruitment activities that increase inclusiveness of the search pool? Are faculty, staff and administrators engaged in continuous learning in order to implement practices and activities to strengthen inclusion and equity? I would also like to see each department/school develop an EID committee (comprised of diverse faculty, staff and students, if applicable) to educate, and implement practices and behaviors that strengthen equity and inclusion within their unit.
What projects are you excited to work on as the new associate dean for equity and community partnerships — and how will these serve faculty and staff?
I am interested in using my position to create and implement policies and practices that acknowledge disproportionalities in teaching and service for faculty of color and women. I am excited to work with departments to implement more inclusive faculty and staff searches and hiring practices. Inclusive and anti-racist teaching practices are other areas of interest.
I am enthusiastic about working collaboratively with community-based organizations to decrease social injustices, and other disparities within the community and at VCU. Having worked collaboratively with community-based groups all of my career, I can testify the great value of divergent perspectives from community partnerships. An equitable, inclusive and diverse College benefits all and moves us forward in accomplishing the College's mission and VCU's Quest goals.
Why would/should faculty and staff contact you?
Please contact me if you need advice or consultation around inclusive practices. Also, let me know what you are personally doing in terms of equity and inclusion, and community-engaged work. Send me resources that have been useful to you to share with others on our equity, inclusion and diversity web page.