CHS Faculty Council announces recipients of its 2021-22 research and professional development grants
Jan. 11, 2022
Four proposals were awarded: two in full and two partially.
CHS Faculty Council research and professional development grants support opportunities that promote the research and teaching missions of the College. Faculty Council awards are intended to cover costs associated with research and professional development. These costs may include travel to archives or conferences, associated lodging and meals, data collection or reproduction fees, etc.
Awardees for 2021-22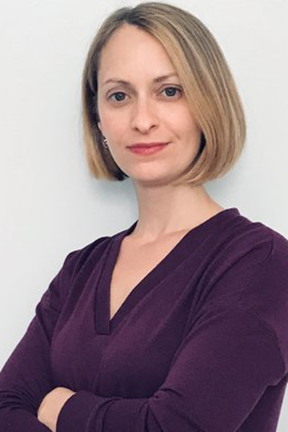 The Queen's Silence: The Uncovered Story of the British Monarchy and Slavery
Brooke Newman, Ph.D.
Department of History
Funded in full ($1,000)
Newman is receiving Faculty Council support to complete the archival research necessary for her current book project, "The Queen's Silence: The Uncovered Story of the British Monarchy and Slavery." This book will be the first history of the British monarchy told through the lens of its intimate, centuries-long relationship with African slave trading, enslavement and racial exploitation. A hybrid work of original research and narrative historical synthesis, this book will be the definitive chronicle of the British Crown's connections to the rise and fall of African enslavement in the Americas and the historical roots of modern forms of systemic racial inequality. Combining newly unearthed or rarely analyzed archival and print sources with historical accounts hidden in plain sight, it will show how the British monarchs and prominent members of the royal family invested in, expanded and defended the transatlantic slave trade and African bondage for nearly three centuries. And it will reveal how the Crown continued to profit from systems of racial oppression well after abolition and emancipation effectively ruptured and reshaped Britain's national narrative and collective memory during the first half of the nineteenth century.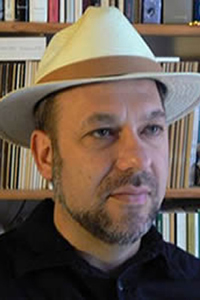 Peale's Mastodon: Full STEAM Ahead in the Early American Republic
Bernard Means, Ph.D.
School of World Studies
Funded in full ($1,000)
Charles Willson Peale's exhumation and display of two mastodon skeletons can arguably be considered the first major Science Technology Engineering Arts and Math (STEAM) project in U.S. history. Peale developed an ingenious pumping system—a technological and engineering marvel—to recover the bones of at least two mastodons from a marl pit in New York State. One mastodon was reconstructed and artfully displayed on Christmas Eve 1801 in Peale's Philadelphia Museum, the first skeletal mount of an extinct species in the Americas and the second in the world. A second mastodon skeleton was later reconstructed for the Peale Museum in Baltimore. Scientists around the world were interested in these bones as they challenged the Comte de Buffon's "Theory of American Degeneracy." Modern scientific studies have not been conducted on these fossils. An important and lesser known aspect of the reconstruction of these mastodon skeletons is that they involved the labor of the Peale family's enslaved servant Moses Williams and local artist William Rush, who carved missing skeletal elements out of wood. The proposed project seeks to shine light on the role of these two individuals. Scholarly publications and STEAM-friendly outreach materials will be created as part of the proposed project.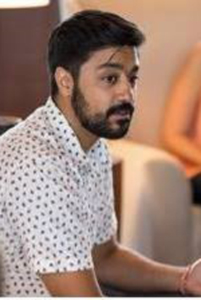 Intersections of International Studies and World Cinema
Rohan Kalyan, Ph.D.
School of World Studies
Funded in part ($500)
This project is part of a larger book project on the intersections of international studies and world cinema. Funding will be for travel to a conference to present a paper which analyzes films which take place in global cities or which use the city as a backdrop for the exploration of specifically urban and/or global themes. Specifically, the paper maps different kinds of licit and illicit urban spaces, and the shifting, often invisible, borders between them. These borders are part of the fabric of urban life, but are often unintelligible to ordinary urban dwellers. Kalyan examines how films from the neo-realist movement of the 1940s and 1950s provide a model for visualizing spatial entanglements. This model is then extended and complicated in Third World cities such as Cairo, Manila and Calcutta in the 1970s and 1980s.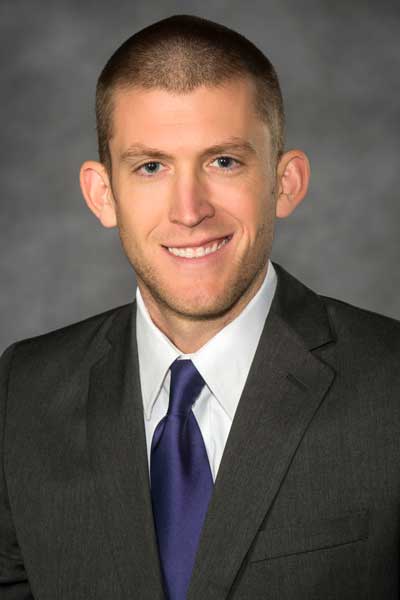 The Role of Oxidative Stress in PTSD-Induced Vascular Dysfunction
Ryan Garten, Ph.D.
Department of Kinesiology and Health Sciences
Funded in part ($500)
Posttraumatic stress disorder (PTSD) is a prevalent psychological condition that can negatively impact numerous physiological processes resulting in greater risk for the development of cardiovascular disease (CVD). Oxidative stress, which represents the overproduction of damaging oxidants within the body, can detrimentally effect the cardiovascular system by reducing peripheral vascular function and disrupting blood pressure maintenance. Compelling preliminary data collected in our laboratory revealed substantial peripheral vascular dysfunction in individuals with PTSD that was improved following an acute antioxidant supplementation, implicating oxidative stress as a major contributor to this vascular dysfunction. Based on the significance of adequate peripheral vascular function in preventing the progression of CVD, it is of critical importance to examine the extent to which peripheral vascular function is blunted in individuals with PTSD as well as the mechanisms behind this elevated oxidative stress. Therefore, this project will determine the extent to which oxidative stress affects vascular function in individuals with PTSD, as well as the role/mechanisms to which specific SNS hormones play in this augmented oxidative stress. The major goal of the proposed research is to further the understanding of the impact of PTSD on cardiovascular dysfunction and the specific role of oxidative stress in this dysfunction.