Faculty Profile: Michelle Peace, Ph.D., Department of Forensic Science
Oct. 15, 2019
Lawyer or chemist? Michelle Peace was torn.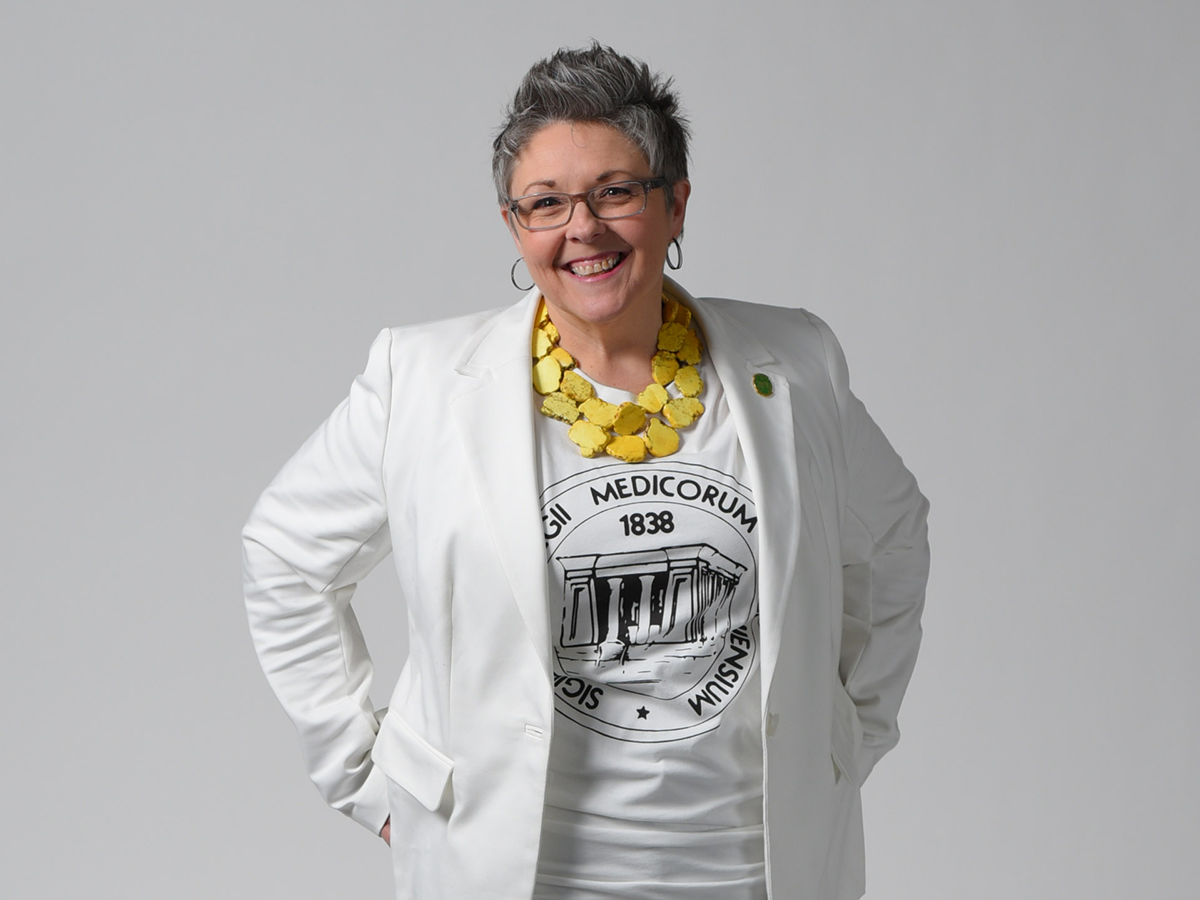 An undergrad chemistry major at Wittenberg University in Springfield, Ohio, Michelle knew she loved the lab. But a stint on the student hearing board, a student organization that issued rulings on academic and behavioral issues, sparked Michelle's interest in law and social justice.
"I told one of my chemistry professors, Dr. Amil Anderson, that I thought I might like to go to law school, but that I enjoyed the lab." He said, 'You should consider a career in a crime lab.'" A tour of a local lab sealed the deal for Michelle. "[The tour] changed everything for me. It was such a powerful moment … I liked how the objective representation of science could serve people, communities and organizations in intimate, profound ways. I had found a way to use chemistry to change the course of peoples' lives. This is not being hyperbolic—the hope, forgiveness and healing that come with a case closing are transformative for the people experiencing it."
In 1997, Michelle came to the VCU School of Medicine for her doctorate in forensic toxicology in the Department of Pathology, and in 2007 she joined the Department of Forensic Science as a faculty member.
Today, Michelle's research focuses on vaping and vaping-related illness. She is currently funded by the National Institute of Justice to study the impact of the evolving electronic cigarette in the criminal justice system.
"The industry got way ahead of the scientific foundation for e-cigarettes and vaping. It rapidly evolved and controlled the narrative, oftentimes with mythology," says Michelle. "Now, and particularly in the wake of vaping related lung injuries and deaths, it is critical for scientists—from the FDA to academic scientists—to develop an objective narrative about the devices that accurately informs the development of policy. This is what attracted me to forensic science originally—an objective representation of the science, communicated in a way that can empower non-scientists and serve as a change agent." Michelle's work has been chronicled in the New York Times and CNN.
Alongside her passion for forensic research, she teaches forensic toxicology at the undergraduate and graduate levels.
"Teaching is at the heart of why I returned to academia from the industry," she says. "I love the creative grind of developing material, particularly in using current events to demonstrate how fundamental theories can be used to solve current problems, but also how technological advances are enabling us to solve some of the harder problems faster. These can be difficult arcs for students to figure out how to navigate, but, when they get it, it's powerful."
When she is not working, Michelle dreams of rebuilding her 1994 Jeep Wrangler, the first car she purchased herself. (Yes, she still has it.) Michelle says, "It really still symbolizes an energy that I was coming into as a young woman figuring out her space—freedom and confidence and adventure. I've been offered a lot of money for what looks like a junk heap, but I just can't sell it."