Staff Profile: Brian Barnstein, Department of Biology
April 10, 2020
"What I love most about my work is that I enjoy doing basic science research and having an opportunity to work with graduate students."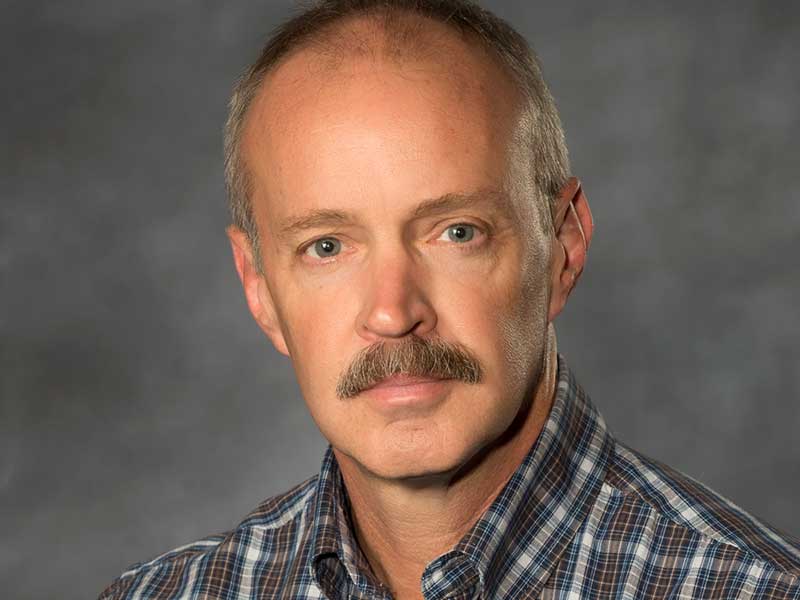 Like most college students, Brian Barnstein expected his college experience to last four years. At least, those were his thoughts when he arrived on VCU's campus in 1975 as part of the new freshman class. Brian was correct—he did receive his B.S. from the Department of Biology in four years—but he ended up staying at VCU a bit longer … 40 years longer. Yup, the 2019-20 academic year marked Brian's 40th year as a VCU employee, and makes him one of the longest serving staff members in the College of Humanities and Sciences.
Brian's whole life has been surrounded by a love of science. His father was a professor of chemistry at the University of Wisconsin and he spent a lot of time in his father's lab as a child. The family eventually moved to Northern Virginia when Brian was in high school, and Brian chose VCU for college because he loved the city environment of Richmond. "I grew up in a city," explains Brian. "So, I was really attracted to Richmond because of that city feel. I loved the mix of the row houses with the newer buildings. It felt very comfortable to me." In time, Brian found his niche in the Department of Biology.
After graduation, Brian accepted a job in the Department of Pediatrics as a lab technician. He assisted with research projects and helped maintain the lab equipment. It was also while working in the Department of Pediatrics, that Brian met his wife, Nonie, while waiting for the elevators in Sanger Hall. They struck up a conversation about cats. "Our relationship began with black cats and slow elevators," jokes Brian. Brian stayed with the Department of Pediatrics until 2003 when he left to join the lab of John Ryan, Ph.D., in the Department of Biology, as a senior laboratory technician and manager.
John Ryan's lab focuses on cellular immunology and Brian's day-to-day involves running all the operations of the lab, ordering of supplies and equipment, and ensuring that equipment is properly maintained. Brian also conducts laboratory research projects and assists students with their projects. "What I love most about my work is that I enjoy doing basic science research and having an opportunity to work with graduate students. I'm able to train them in proper laboratory techniques," says Brian. "The atmosphere in our lab is very collaborative with regular lab meetings with Dr. Ryan and the students. This allows us to work together as a team and be more productive." Through his work with the lab, Brian has also had the opportunity to attend immunology conferences, present at poster sessions and collaborate with others in the same field.
"It is hard to quantify the impact Brian has on our group, but a few things really stand out. He's co-authored 21 scientific articles in 15 years and presented data at more than a dozen conferences all over the country," says John. "If I need something done perfectly, I go find Brian. If someone needs to learn a technique, I call Brian. He's a huge reason our group has had federal funding for the past 17 years and one reason I stay optimistic about the future."
When Brian's not at VCU, he enjoys spending time with Nonie and their five feline "kids." He also enjoys a variety of hobbies: model railroading, working out, dancing and spending time at the beach. As for retirement, that's not on Brian's mind. "I really enjoy what I do. It's time to retire when it stops being fun," he explains. "And right now, I'm having too much fun."