Staff Profile: Felicia M. Harris, Sponsored Programs Office
March 17, 2023
Felicia M. Harris works in the Dean's Office as the director of Sponsored Programs.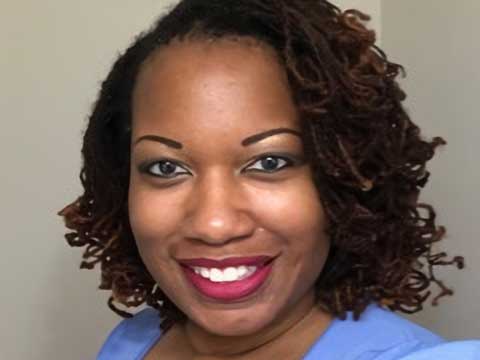 Felicia Harris joins the College of Humanities and Sciences as the director of sponsored programs. Felicia will provide oversight and coordination of pre and post-award actions, the account reconciliation process, cost share management and work in coordination with HR and graduate studies on research-related hiring. She will also provide leadership and development activities in support of the promotion and growth of externally funded activities in the College.
Felicia brings more than 14 years of experience in managing federal, non-federal and internal grants. Although the majority of her experience has been here at VCU, she has also managed grants at the University of Richmond and the VA Department of Motor Vehicles.
She is an alum of VCU, holding a B.S. in business administration/management and an M.B.A. from Strayer University. She earned her Certified Research Administrator (CRA) credential in 2014. In addition to her career in research administration, she enjoys being a leader, often training and guiding staff and colleagues in policies and procedures to ensure their success.
Felicia's outside interests include cooking, traveling, attending wine tastings and visiting museums. She's also a passionate sports fan, often watching televised games or attending in person. Her favorite teams are the Dallas Cowboys and the Golden State Warriors.