Faculty and Staff Announcements
Sept. 16, 2019
CHS dean search committee update
The latest updates on CHS's search for a new dean
Sept. 16, 2019
Social media workshop for CHS units
Featuring special guest Tristana Nesvig Trani, director of social media strategy and integration for VCU.
Sept. 12, 2019
Faculty profile: Mychal Smith, Department of Chemistry
As an undergrad, Mychal Smith, Ph.D., knew he wanted a career in the sciences. He originally planned to be a medical doctor, but biology just didn't take.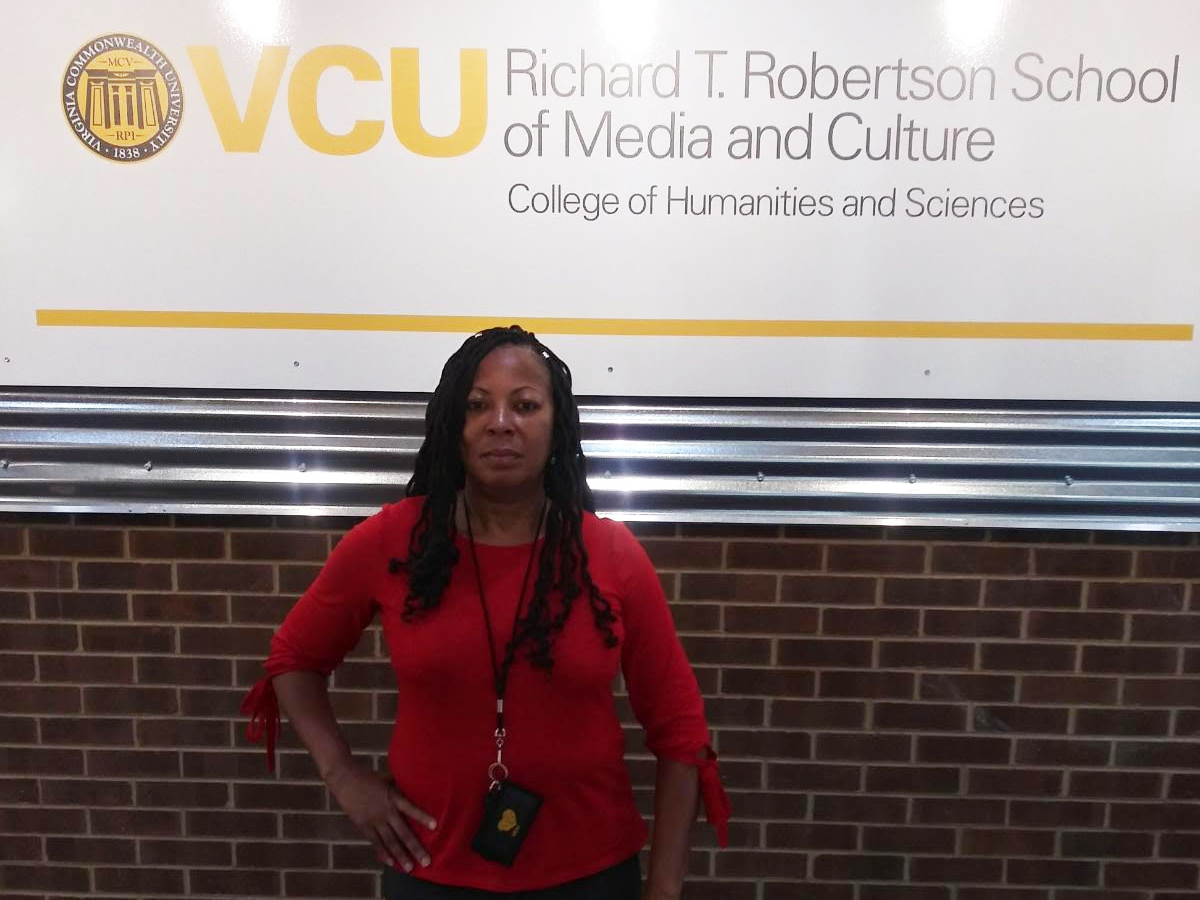 Sept. 9, 2019
Staff profile: Pamela Williams, Robertson School of Media and Culture
They say absence makes the heart grow fonder. Pamela Williams, executive assistant for the Robertson School of Media and Culture, knows this to be true.
Aug. 30, 2019
At faculty convocation, recognition for those 'contributing pieces to a larger puzzle'
The faculty recognized Thursday are connected by their desire to seek truth and improve the human condition, said VCU President Michael Rao, Ph.D.
Aug. 16, 2019
In memoriam: Paule Marshall, acclaimed writer and VCU professor emeritus
Marshall published nine books and was the recipient a MacArthur Fellowship in 1992.
Aug. 16, 2019
Oct. 11: Developing Broader Impacts for NSF Proposals
A 60-minute session presented by the CHS Sponsored Programs Office
Aug. 16, 2019
Race, Space and Place unConference comes to VCU November 15-17
The unConference is the inaugural convening of scholars, students, practitioners, artists, curators and community members interested in reimagining scholarship, community and impact in the digital age.
Aug. 1, 2019
Arnold named chair of the Department of Political Science
Arnold holds a doctorate in political science from the University of Minnesota. His new book "Whistleblowers, Leakers, and Their Networks: From Snowden to Samizdat" will be released on September 4.
July 11, 2019
CHS to honor faculty scholarship at October 7 celebratory breakfast
Please join us in recognizing our faculty's scholarly achievements for 2018-19.
June 21, 2019
New Staff Council membership announced for FY20
The Staff Council for the College of Humanities and Sciences is pleased to announce its officers and members for fiscal year 2020.
June 11, 2019
Faculty Council elects new leadership for 2019-20
Three faculty members were elected to fill the roles of president, secretary and parliamentarian.
June 11, 2019
Voting results for CHS bylaws and P&T guidelines
In the spring, CHS faculty voted on a series of amendments to the College's bylaws, as well as to its promotion and tenure guidelines.
April 30, 2019
Eminent Scholars announced for 2019-20
The College of Humanities and Sciences Eminent Scholars program serves to recognize mid-career faculty scholars and reward them for their scholarly contributions to their discipline, the College and the university.
Featured resource
Our Sponsored Programs Office assists CHS faculty and students with developing grant ideas, finding funding, submitting proposals and managing grants.
Faculty and staff newsletter
The latest and greatest news, events and profiles for CHS faculty and staff.