Need vaccine?
Learn how to get your shot at Vaccinate.Virginia.gov or call 1-877-VAX-IN-VA. Monday through Saturday, 8am - 6pm.
Language translation available, TTY users dial 7-1-1.
Faculty and Staff Announcements
July 25, 2021
Two Robertson School faculty to receive VCU's Distinguished Faculty Award
Peyton Rowe and Jeanine Guidry, Ph.D., will be honored for their work at VCU.
July 19, 2021
Riddick to serve as director of development for CHS
She will lead the CHS development team starting August 10.
July 6, 2021
Staff Profile: Dae Newman, African American Studies
Newman is the department assistant for AFAM, as well as an alum, graduate student and community activist.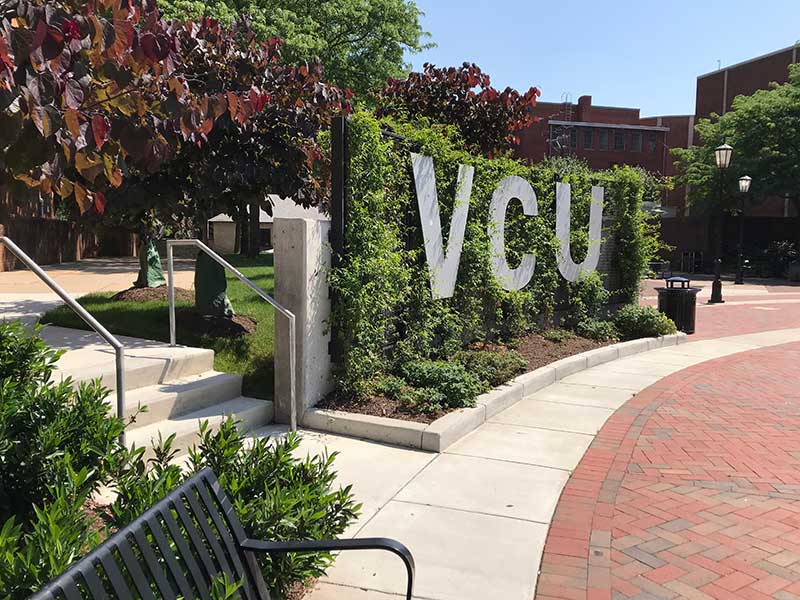 June 21, 2021
Dean's Office seeks faculty fellows
The fellows will support the areas of equity and community partnerships, as well as faculty mentoring and professional development.
May 28, 2021
Marilyn Miller, crime scene guru and founding forensic science faculty member, retires after 17 years at VCU
"It's more than just following a checklist, taking a couple pictures and packaging a little bit of evidence. [It's] about understanding how that evidence is left at the crime scene."
May 24, 2021
CHS staff members honored at VCU Staff Senate Awards for Excellence
These awards provide the deserved exposure and recognition of the hard work and extraordinary achievements of staff, which make VCU the great place it is to work today.
May 10, 2021
Position descriptions requested for Work-Study Research Assistantship Program
The VCU Work-Study Research Assistantship Program (WRSA) was designed to give undergraduates the opportunity to gain insight into the research process while providing assistance to faculty mentors and research groups.
April 26, 2021
The Jenas give to honor VCU's impact on their family
Tripti Jena, M.D., and Purusottam "Puru" Jena, Ph.D., credit much of their family's well-being to the careers and community they found when they joined Virginia Commonwealth University in 1980.
March 16, 2021
Mignonne C. Guy appointed chair of Department of African American Studies
Guy has worked at VCU for the past seven years, serving most recently as an associate professor in the Department of African American Studies.
Town Hall
Dean Jennifer Malat hosted a town hall for CHS faculty and staff on July 12.
Faculty and Staff Newsletter
The latest and greatest news, events and profiles for CHS faculty and staff.