D'Arcy Mays appointed interim dean of University College
Nov. 9, 2023
Mays is a founding chair of the Department of Statistical Sciences and Operations Research.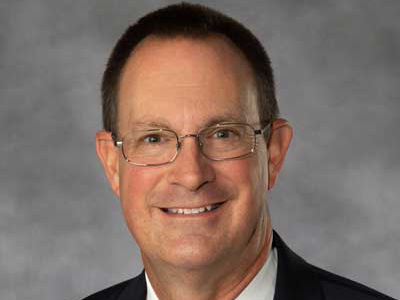 The College of Humanities and Sciences is pleased to announce that D'Arcy Mays, Ph.D., will serve as the interim dean for University College, effective Nov. 15, 2023.
Mays currently serves as professor and founding chair of the Department of Statistical Sciences and Operations Research. He also recently concluded his service as interim associate vice provost for Institutional Research and Decision Support in the Office of the Provost, where he demonstrated a keen understanding of what makes academic programs efficient and successful for the student learners they serve.
Mays brings to this interim position tremendous experience in academic leadership, research and teaching. He joined VCU in 1993 as assistant professor in the Department of Mathematical Sciences and was promoted to associate professor in 1999. Beginning in 2001, Mays worked for two decades as the founding chair of the Department of Statistical Sciences before becoming the associate dean for Research and Operations in the College of Humanities and Sciences in 2021.
Mays' research interests are in the areas of regression analysis and the design and analysis of experiments. His research has garnered half a dozen grants including from the Virginia Department of Environmental Quality and the Ballistic Missile Defense Organization. He is a fellow of the Virginia Academy of Sciences and has earned the Paul Minton Service Award from the Southern Regional Council on Statistics. He has presented research at conferences throughout the world and has published more than 80 peer-reviewed journal articles, book chapters, journal reviews, and other teaching-related publications. Also a passionate teacher, Mays has designed four courses and taught nine others throughout his VCU career. He has been nominated for SCHEV's Virginia Outstanding Faculty Award and earned the College of Humanities and Sciences Distinguished Teaching Award in 2014.
Mays earned a B.S. in Mathematics, a M.S. in Statistics, and a Ph.D. in Statistics all from Virginia Polytechnic Institute and State University.
The College recognizes and thanks Constance Relihan, Ph.D., for her service as dean of University College over the past five years. Relihan is returning to the faculty in the English Department beginning next fall.