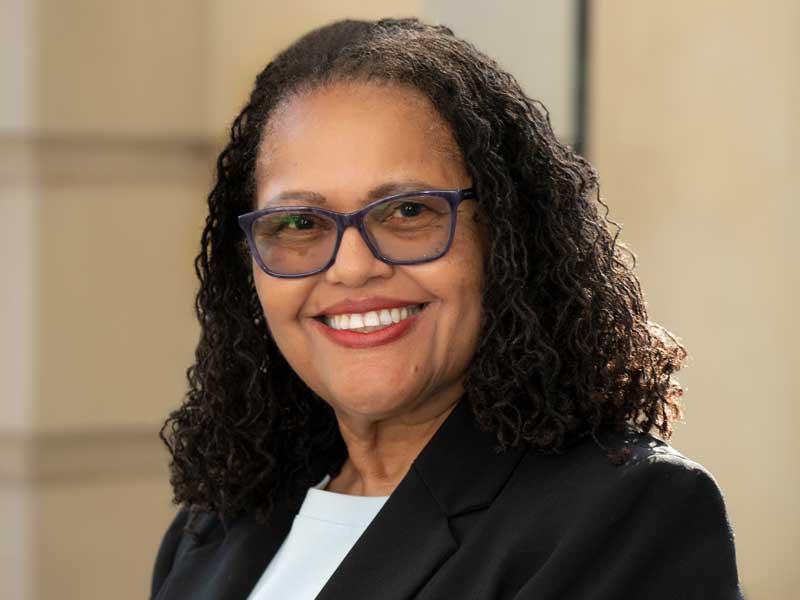 Belgrave appointed as interim associate dean for equity and community partnerships
Oct. 7, 2020
Belgrave will develop and implement a plan for improving diversity, equity and inclusion in the College and will elevate and promote the College's community-engaged research and teaching.
Dean's Office HR announces two new recurring events for CHS staff
Nov. 4, 2020
The new events are based on feedback received at the staff listening session with Dean Malat on Oct. 16.
Stanciu appointed as the new director of the Humanities Research Center
Nov. 12, 2020
Cristina Stanciu, Ph.D., is an associate professor in the Department of English, where she has been a faculty member since 2011.
Annual staff performance evaluation cycle for 2020 announced
Nov. 12, 2020
Staff should review and edit performance goals and career development plans in Talent@VCU prior to beginning self-review.
VCU offers slate of grant writing workshops for spring 2021
Jan. 5, 2021
Faculty from all disciplines are welcome to attend the workshops, which will be held via Zoom.
New associate deans appointed in CHS Dean's Office restructure
Jan. 7, 2021
New associate deans will help the College achieve instructional, research and service mission.
Connection and inclusion in the (virtual) classroom
Jan. 19, 2021
Music, coffee hours and a variety of learning activities are a few of Ching-Yu Huang's strategies for success in the digital space.
Krista N. Scott appointed as associate dean for undergraduate programs
Jan. 28, 2021
Scott most recently served as the director of undergraduate recruitment and student engagement for the College of Food, Agricultural and Environmental Sciences at The Ohio State University.
Going virtual: Crime scene reconstruction and lab techniques
Feb. 4, 2021
How do you transform labs meant for in-person instruction into successful virtual experiences? With lots of creativity and a heavy dose of technology.
Getting students to love psychology
Feb. 22, 2021
Shawn Jones, Ph.D., brings a lighthearted approach paired with pop culture knowledge and an open communication style to his Psych 101 classes.
Staff Profile: Logan Bishop, HASTech
Feb. 26, 2021
Bishop pivoted from student work to full-time staff member in HASTech.
Humanities Research Center to host open house for term faculty
March 4, 2021
Learn about HRC workshops, programs and other professional development opportunities available for term faculty.
Sociology jumps off the page
March 5, 2021
Four faculty members in the Department of Sociology share creative ways their students engage with their course material.