Meet Kelsey Cappiello, executive assistant to the dean
Nov. 2, 2023
Cappiello came to VCU as a student in 2014.
Richmond-area native Kelsey Cappiello has a long history with VCU. After a stint at an out-of-state art school, she earned a degree from the Department of English where her career began about a year later. Now, she does integral work for the College as executive assistant to the dean.
When did you get to VCU, and what brought you here?
I came to VCU as a transfer student my junior year in the Department of English. A year or so after I graduated, I received an email – it was sent to all strong recent-graduates – advertising an entry-level position in the English department, and to consider applying. So, I did, and I got that job, which was great. I got a lot of great experience and then I moved up to assistant to the chair in the Department of English. I did that for five years then started here in the dean's office in late July 2022.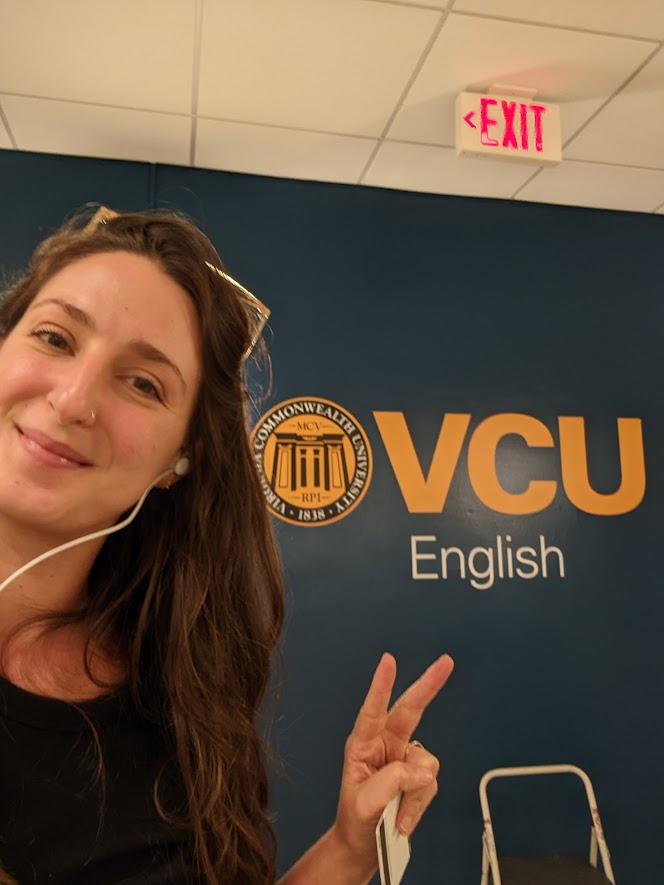 What was your experience like at VCU? Did you have a good time as an undergrad?
I did have a good time as an undergrad! It was very different from the first school I went to. I went to North Carolina School of the Arts for my first two years of undergrad — it was a very conservatory-type of environment. I was studying lighting design, which is a very big departure from what I ended up doing. But I really felt like my education was limited by the conservatory environment and I wanted to pursue a more liberal arts degree at VCU.
Studying literature allowed me to explore so much about human history, art and culture throughout time which was really valuable to me. I had really wonderful professors: they were all really kind, welcoming and created a wonderful environment to learn.
Tell me a bit about what you do as executive assistant to the dean.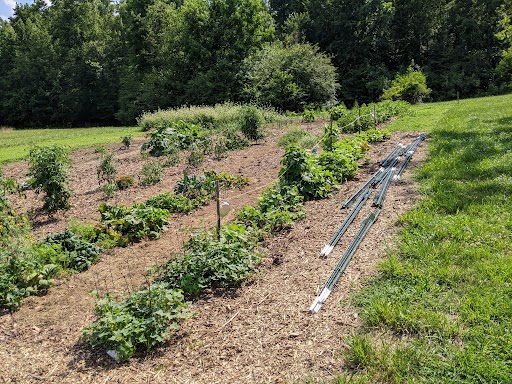 It's a lot of scheduling! More than just that, it's an opportunity to get people to collaborate. I manage student workers, keep the office in order and place orders for our supplies. I started the Supply Depot here in the building for all the departments to come utilize. It's a bit of everything, and I feel like I'm still kind of getting used to the role.
What kinds of things are you most passionate about in your life?
I really care about the environment. I spend a lot of time outside gardening; I have a big vegetable garden. I quilt. I really like quilting, I joke I'm like a 90-year-old. I also really like fixing up my old house.
What's been the hardest thing so far about fixing up a house?
I'm impatient. I want it to look good sooner, but there are a lot of steps to complete before any one project is done. There's a lot of learning the right order in which to do things to make sure you're not doing it twice. We're putting too much effort into it to just undo it in a year.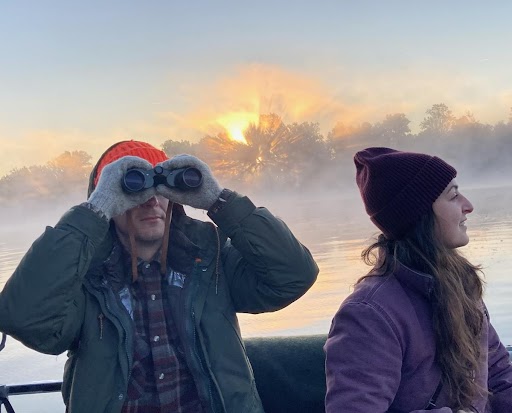 What is something about you that might surprise people?
Maybe that I went to school for lighting design. I was very serious about that. I'm a fairly quiet person but a lot of my background is in theater in general which is probably not what people expect from me.
Favorite hidden gem or underrated spot in Richmond?
I love Jefferson Park in Church Hill. We used to live really close to it. There's a beautiful view of the city and it's walkable to so many places and a great spot to have a picnic lunch.