16 faculty and staff members and one committee honored at annual awards ceremony
April 20, 2023
The awards celebrate excellence of faculty and staff in the College of Humanities and Sciences.
16 faculty and staff members of the College of Humanities and Sciences (and one committee) were honored at an awards breakfast on Thursday, April 20. This annual event recognizes excellence of faculty and staff contributions.
The Honorees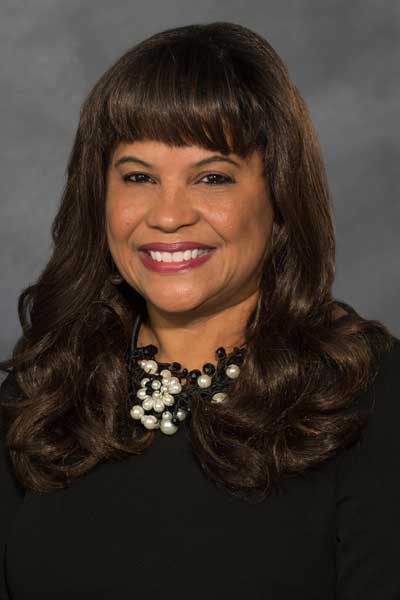 Anita Nadal
Inclusion, Diversity and Equity Trailblazer Award
Nadal is a teaching assistant professor in the School of World Studies and a faculty fellow for community engagement in the Dean's Office.
"As a teaching professor and woman of color herself, Anita comes into daily contact with large numbers of young women of color at VCU. Her community-engaged classes introduce women of color to a way of walking in the world that is optimistic, engaging and impactful. Her professional development workshops for faculty and staff engage many young professional women of color and model an approach to working in the academy that changes hearts, minds, and institutional structures through critical reflection and informed action on the local and global issues they face. As a long-time community volunteer, Anita serves as a role model for women of color in the local community, showing them ways of working collaboratively to address the issues they care about in their own neighborhoods."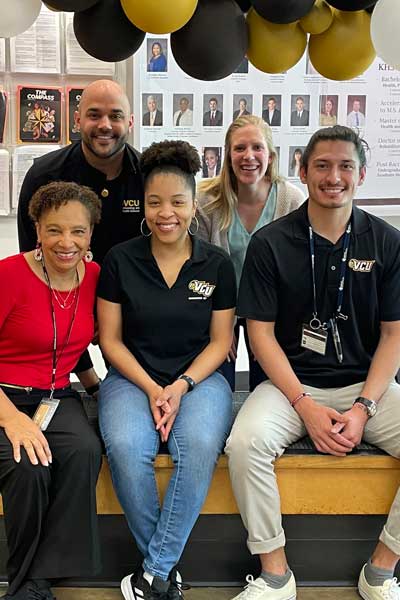 Kinesiology and Health Sciences Diversity and Inclusion Committee
Collaborative Work in Inclusion, Diversity and Equity Award
Since its formation in 2020, the committee has worked to enhance the inclusive learning pedagogical practices of KHS instructors; met with faculty candidates during the search process to assess applicants' contribution to building a sense of community and inclusion among students, staff, faculty and other key stakeholders; organized several events and trainings focused on diversity and inclusion; and developed a weekly email to all faculty and staff that highlights DEI resources and educational opportunities.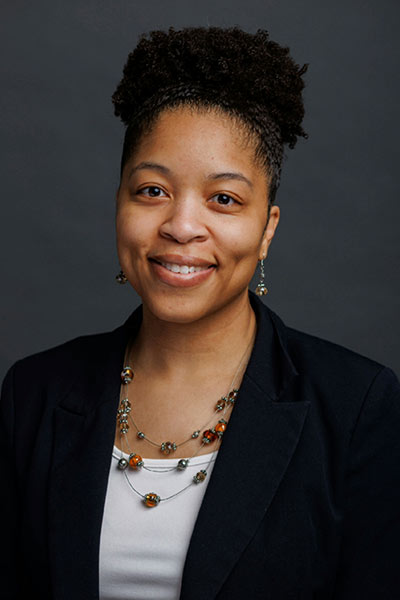 Monique Morton
Excellence In Administration and Office Support
Morton serves as the administrative specialist for the Department of Kinesiology and Health Sciences.
"Ms. Morton understands the importance in a strong work ethic, persistence, and intellectual integrity. I know her greatest strength is her value in excellence, where she provides herself an opportunity to learn from experiences and enhance her knowledge and skill sets through challenges that are richly seen as opportunities for growth. Ms. Morton strives to not only be part of the rich diversity of people here at VCU, but to lead the way in recognizing that our institution's success hinges on the respect of inclusive engagement."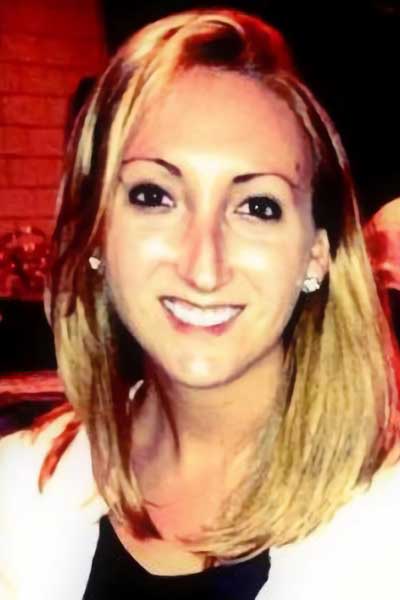 Maggie McDearmon
Excellence in Humanities and Social Sciences Advising Award
McDearmon serves as a career development advisor in the Robertson School of Media and Culture.
"Maggie IS the Robertson School Career Services area. She works quietly in the background to make sure that every student finds a great internship experience, gets set up for next steps after graduation and that our community partners have a positive experience. Maggie gathers feedback and data for to help us shape our curriculum and events to better serve students and support our accreditation requirements. She truly understands what our students need to be successful in the communications industry and works continuously to remain current with trends and developments. I am beyond grateful that in a time when prospective students actively seek higher education connections to future careers that we have Maggie as the backbone of Career Services at the Robertson School."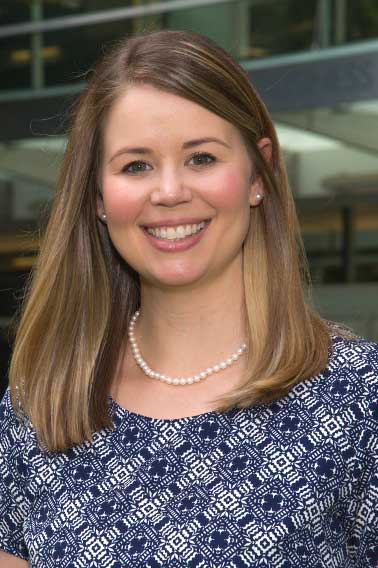 Calla Talman
Excellence in Sciences Advising Award
Talman is a senior advisor who serves the Departments of Physics, Mathematics and Applied Mathematics, and Statistical Sciences and Operations Research.
"Calla has always been an absolute pleasure to work with; she is an exceptional advisor, both in working directly with students and in all the behind the scenes work of advising. She is always up for new challenges, is very collaborative and truly student centered … She show[s] great enthusiasm and flexibility [when there are] changes [in the advising office] that ultimately allow us to make shifts that are best for the departments and students."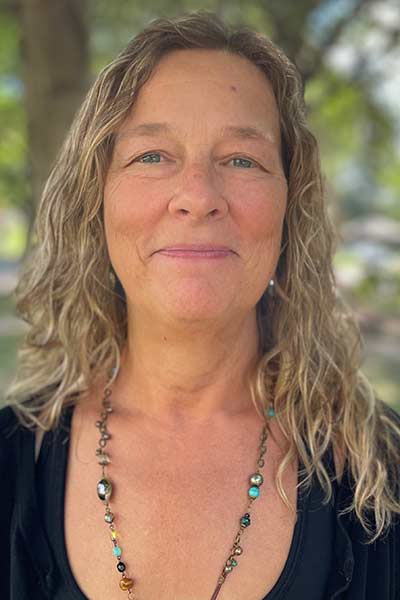 Barbara Payne
Excellence in Fiscal Administration Award
Payne serves as the finance and administration coordinator in the Department of Forensic Science.
"In just over three years, Barbara has quickly become a critical, valued member of our department. She has been a pivotal part of our leadership shift and subsequent growth by providing exemplary customer service to our students, staff and faculty alike. Since joining our department, Barbara has completely revamped all of our fiscal, GTA/GRA (contract-related), and travel-related processes, updating us to electronic mechanisms and ensuring that clear and transparent procedures for feedback and communication were in place. I cannot emphasize adequately what a huge impact these efforts have had on our day-to-day work in the department … Barbara has been a huge blessing to our department and I am quite lucky to have gotten the opportunity to work every day with such a gem!"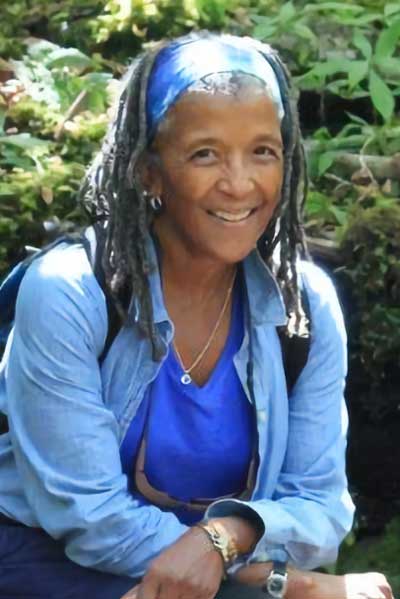 Deborah Butler
Excellence in Research and Lab Administration
Butler is the associate director of the Central for Cultural Experiences in Prevention and has recently joined the VCU Youth Violence Prevention Center team in the Clark-Hill Institute for Positive Youth Development.
"Deborah has provided the highest level of support to me and several other research faculty within our unit. Her contributions have ranged from fiscal and office support to intervention development and implementation, to mentoring and training our students, to addressing identified needs in the community. Most notably has been Deborah's strong and mutually beneficial linkages with our community partners. She has convened and actively worked with several community advisory committees to support research goals of both the research team and community partners … Deborah is both respected and adored by our community partners because she exemplifies true collaboration in community-based-participatory research."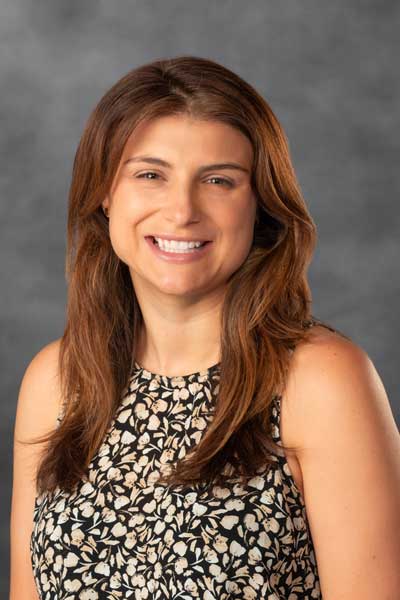 Alexis Finc
Excellence in Multi-Unit Support
Finc serves as communications director for the College of Humanities and Sciences Dean's Office.
"Alexis demonstrates an exemplary commitment to supporting the many departments and units across the College of Humanities and Sciences… She recently completed a special assignment of managing the creation of the new recruitment materials for the College. She coordinated this large scale project with the third party vendor, each academic department, and the Office of Student Services and used her communication expertise to edit the content for each academic department's brochures to ensure it captured the essence of their offerings… These brochures have improved recruitment and outreach across the College and have been well received across the university."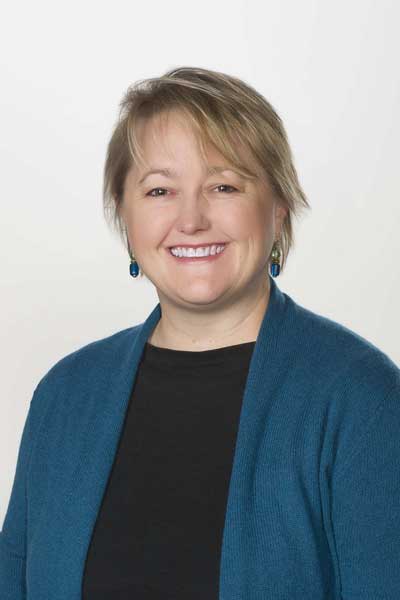 Carolyn Eastman
Distinguished Scholar Award
Eastman is a professor in the Department of History and a scholar of early America and the Atlantic world.
"Dr. Eastman's most recent book, 'The Strange Genius of Mr. O,' published with the University of North Carolina Press in 2021, traces the life of one of the United States' first celebrities in order to make an important contribution to early United States history and to the study of US democracy as a whole . . . Dr. Eastman carefully wrote 'The Strange Genius of Mr. O' to appeal to a wider audience, and, as a result, the book is a masterclass in compelling historical narrative. . . In making rigorous scholarship accessible and enjoyable, Dr. Eastman engages a wider audience in historical research, and, in so doing, dismantles harmful mythologizing of a complex past."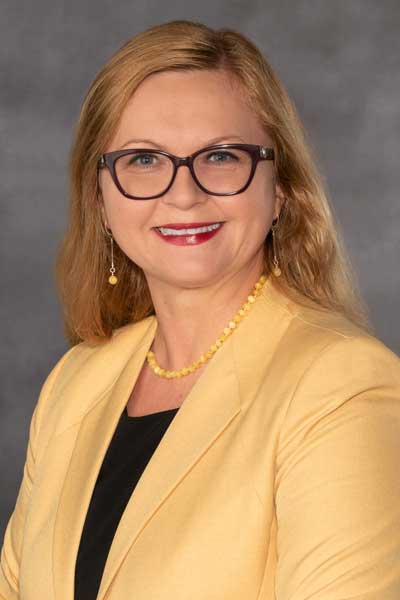 Cristina Stanciu
Distinguished Service Award
Stanciu is an associate professor in the Department of English and the director of the Humanities Research Center.
"Dr. Stanciu has performed extensive service for her department, the university, and the profession. In particular, since her appointment in the fall 2021, Dr. Stanciu has worked tirelessly to expand the HRC and to promote the work of the humanities across the university and beyond. In a relatively short time, Dr. Stanciu has achieved some extraordinary accomplishments for the HRC, for the college and for the university."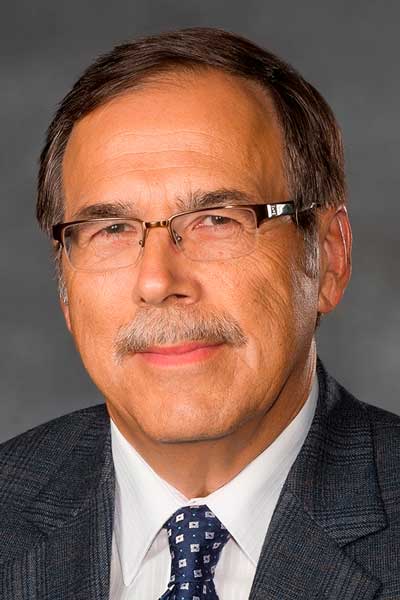 Albert D. Farrell
Distinguished Mentoring Award
Farrell is a professor in the Department of Psychology and founder of the Clark-Hill Institute for Positive Youth Development.
"Dr. Farrell is an incredibly thoughtful and dedicated mentor. Over the last seven years, he has gone above and beyond to support my training and career goals …I can say without reservation that I would not have had many of the opportunities I had in my training-- and thus would not have accomplished what I have-- if it weren't for Al's mentorship …Al has truly been a role model to me in my career. He has produced nothing but high-quality work and manages to have hobbies and excellent work-life harmony. I sincerely aspire to be as kind and supportive of a mentor and leader as Al is at VCU and in the field of youth violence prevention more broadly."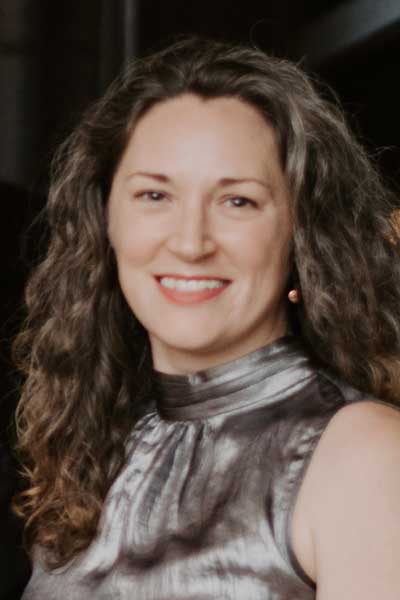 Alyssa Darling
Distinguished Adjunct Award
Darling is an adjunct faculty member in the Department of Biology.
"Alyssa has a unique ability to engage students, making complex subjects accessible and experiential learning accessible. She consistently goes above and beyond in her efforts to provide students with a rich and meaningful hands-on learning experience. Her passion for biology is evident in her instruction and she inspires students to think critically and ask questions … Her dedication to teaching and commitment to undergraduate student success are truly exceptional and a testament to her passion for making VCU Biology a rewarding experience."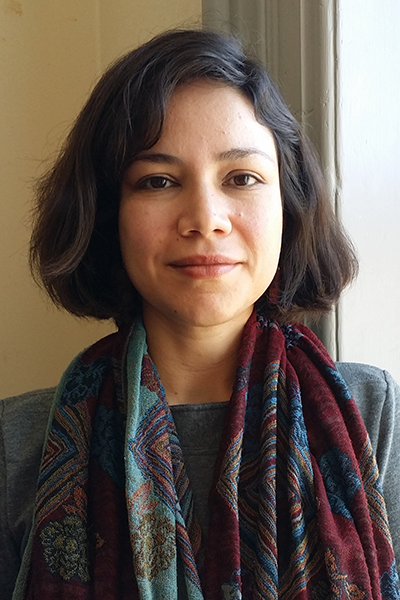 Rocio Gomez
Excellence in Scholarship Award for Humanities and Social Sciences
Gomez is an assistant professor in the Department of History, whose work focuses on Latin America, history of science, environmental history and the history of medicine.
"Dr. Gomez's award-winning interdisciplinary scholarship that successfully brings together the histories of environment, science, and public health, with the more elusive histories of human agency and modernity have not only begun to transform Environmental and Latin American History, as reflected in reviews of her work as well as fellowships and awards, but also has contributed to our knowledge of environmental power relations that deeply concern the public today."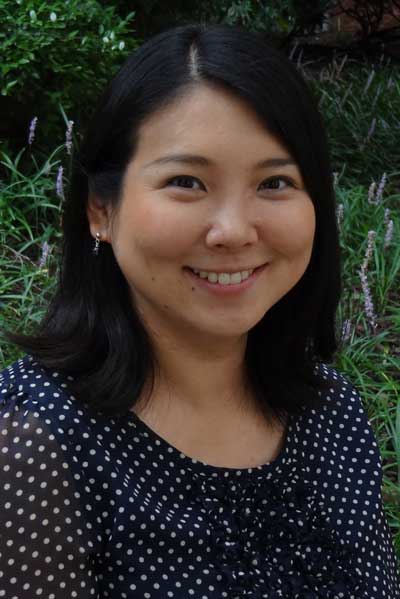 Nao Hagiwara
Excellence in Scholarship Award for Science and Math
Hagiwara is an associate professor in the Department of Psychology and a leading researcher in the field of health care providers bias and racial disparities in health care and health.
"Dr. Hagiwara has distinguished herself with groundbreaking research that has an immediate and profound impact on addressing health disparities. She has shown the pervasive influence of implicit bias in patient-provider interactions; these biases adversely affect African Americans and other BIPOC populations. Importantly, Dr. Hagiwara has advanced our understanding of how implicit bias from healthcare providers can be attenuated … the corpus of Dr. Hagiwara's scholarship strongly supports excellence as demonstrated by the impact she has made, the large volume of scholarship she has produced, and the mentoring of future health disparity researchers."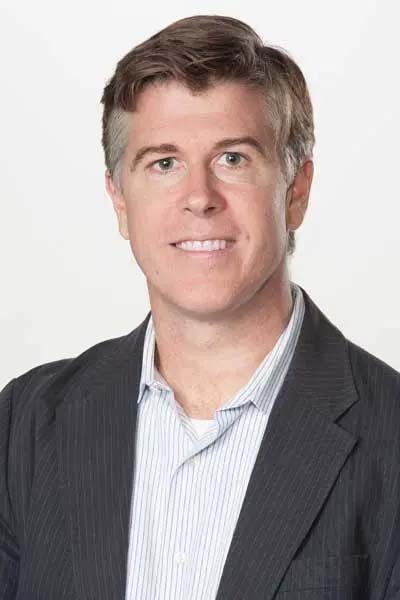 Brian Daugherity
Excellence in Teaching Award for Humanities and Social Sciences
Daugherity is an associate professor in the Department of History, whose work focuses on southern history, with an emphasis on the struggle for racial equality in Virginia during the 20th century.
"Dr. Daugherity has demonstrated considerable ability to promote student learning, exhibited a strong commitment to practices that help students engage and learn, and consistently worked to improve as a teacher … He uses a variety of primary and secondary sources to convey not only the facts of what happened in the past, but to help students see the broader meaning of events, particularly the complex and abiding influence of the past on the present. He blends social, cultural, political, legal, intellectual, and other types of history so that students engage with the richness and breadth of human experiences … Furthermore, Dr. Daugherity encourages students to see the study of history as a conversation, one in which scholars and others often disagree about a variety of matters."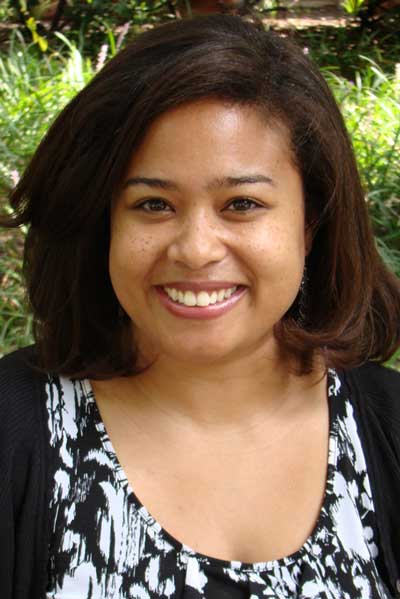 Heather Jones
Distinguished Teaching Award for Science and Math
Jones is an associate professor in the Department of Psychology and co-director of the VCU Primary Care Training Collaborative.
"Dr. Jones's teaching activities are extensive, and the quality of her teaching at both the undergraduate and graduate levels is outstanding. Defining features of her teaching include her commitment to inclusive excellence and exceptional training and an unusual ability to engage both undergraduate and graduate students and stimulate learning … She has been a role model and inspiration for me and other colleagues who work closely with her."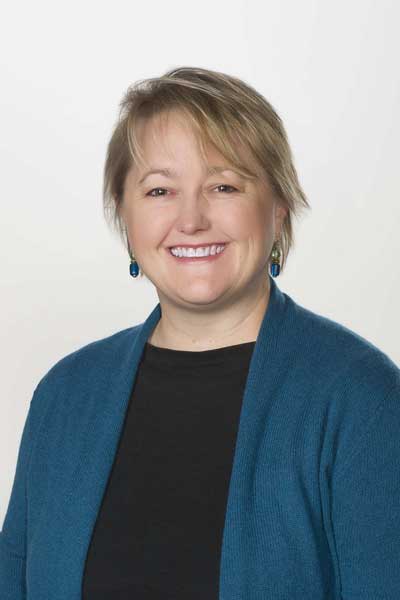 Carolyn Eastman
Elske v.P. Smith Distinguished Lecturer Award
Eastman is a professor in the Department of History and a scholar of early America and the Atlantic world.
"Dr. Eastman's work bridges the art of historical writing with scholarly rigor, allowing her to make accessible complex histories to wider audiences. Focusing on the early years of the American Republic, Eastman's research particularly benefits from her dexterity with public history methods, given the tremendous import of her research to our current moment. Dr. Eastman's work is not only widely accessible, but it also holds general appeal through its use of celebrity to understand American democracy . . . Our department, the college, and the university benefit immeasurably from her work."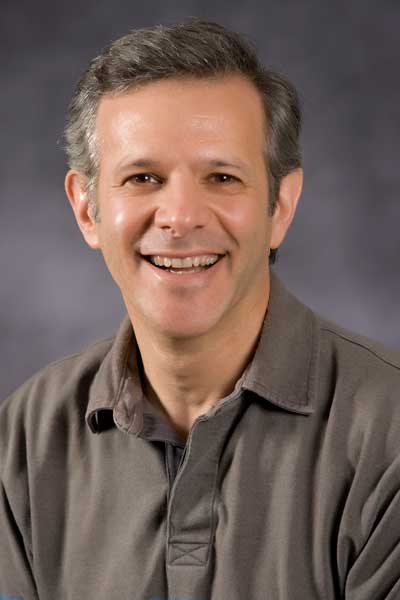 William Newmann
Elske v.P. Smith Distinguished Lecturer Award
Newmann is an associate professor in the Department of Political Science whose work focuses on U.S. foreign policy, national security and defense policy decision making, the U.S. presidency, terrorism, homeland security and Asian government and politics.
"While Bill's books are considered to be excellent examples of the literature of the field, his ability to relate these materials to real people is where his remarkable teaching and lecturing styles are most apparent. In simple terms, Bill Newmann is one of the most interesting and arresting lecturers in the entire university. With outstanding teaching evaluations and comments to support the claim in his classes, this is a well-supported assessment. But when [Bill] can talk about his research in comparison to the issues of world affairs, global security, and U.S. foreign policy, it is a supreme privilege to be in the audience."