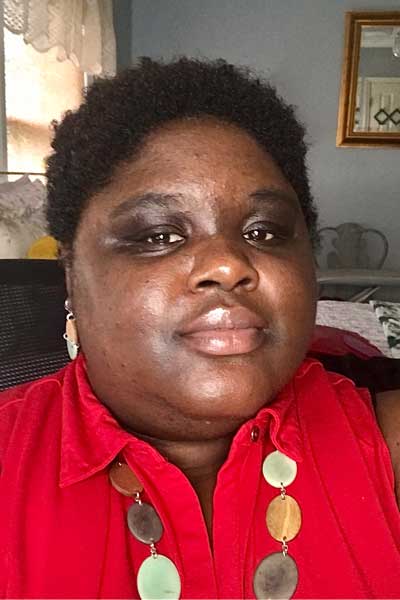 Cheryl Montgomery, Ph.D.
Job title:
Assistant Professor
Affiliation:
Department of African American Studies
Montgomery examines southern Black women's practices of community, documenting the ways these women take up and transform physical and virtual spaces.
Cheryl Montgomery has spent close to 10 years working in higher education instructing a wide range of undergraduate and graduate courses in urban planning, higher education and Africana studies programs. Prior to entering academia, she worked in the architecture and planning fields on projects pertaining to multifamily housing, historic preservation, recreational tourism and homelessness. Outside the classroom, you can find Cheryl watching women's college and professional basketball, practicing water aerobics and giving back to her communities through various forms of civic engagement.
---
Q&A with Cheryl Montgomery
Where did you grow up? Can you tell us a little about your educational journey?
I was born and raised in South Carolina, but Virginia is my second home. I hold a bachelor's degree in architecture from Hampton University (2007), a master's degree in city and regional planning from Morgan State University (2012), and I'm currently earning a Ph.D. in planning, governance and globalization from Virginia Tech.
Can you explain the focus of your research?
My research examines southern Black women's practices of community, documenting the ways these women take up and transform physical and virtual spaces. By employing critical theories, affirming epistemologies and qualitative research methods, I address issues of race, place and power to imagine community otherwise.
What attracted you to VCU? What are you most excited about in regards to VCU and Richmond?
My attraction to the university is twofold. First, the Department of African American Studies is a DEPARTMENT which signifies to me the University's commitment to the discipline. Second, VCU is an urban campus in a city with a rich African American history. I'm looking forward to ingratiating myself into the Richmond community and uncovering new opportunities to utilize the city as a classroom.
Can you talk a little about your teaching philosophy? What do you most like about teaching?
As an educator, I strive to design learner-centered communities that move beyond diversity to a practice of transformational change. It is my goal to cultivate critically engaged, culturally competent and equity minded professionals by developing a scholar's "soft" skills in conjunction with the technical. Equipped with these skills, professionals are compelled to critically engage their environments; interrogate themselves and examine their biases; listen to and ask better questions of the communities they serve; and imagine otherwise possibility.
Can you tell us either a quirky fact about yourself or some of your hobbies?
I have never used an alarm clock. I wake up naturally every morning, on time.