Staff profile: Pamela Williams, Robertson School of Media and Culture
Sept. 9, 2019
They say absence makes the heart grow fonder. Pamela Williams, executive assistant for the Robertson School of Media and Culture, knows this to be true.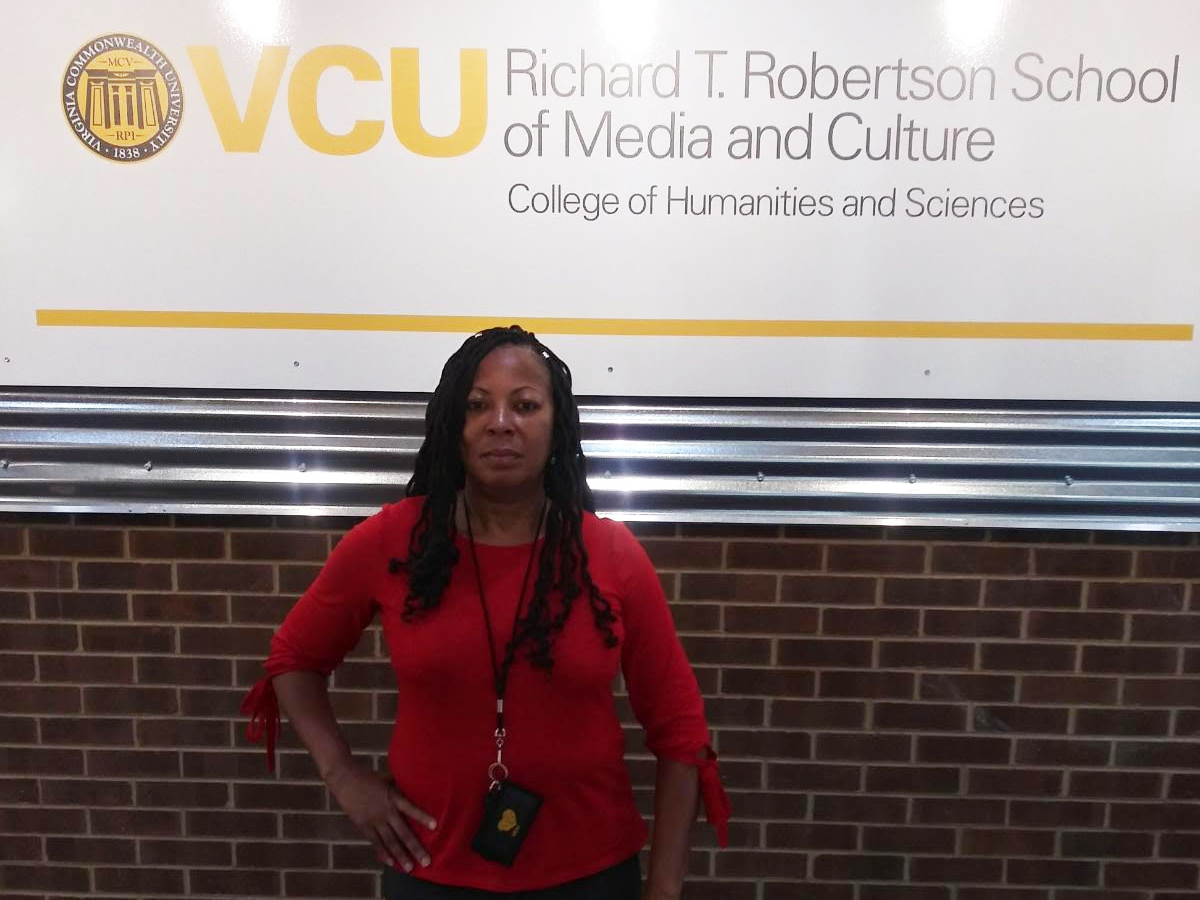 Though Pamela started at VCU in 1996 as an office services assistant in the School of Mass Communications, she left a few years later to pursue a career as a legal secretary. In 2007, she decided it was time for a change and her memories of MassComm were a deciding factor in her return. "I remembered staff lunches at the director's house where he would make his homemade Caesar dressing. We also won a radio contest in which you had to submit a newsletter that reflected your business. As the winners, Juan Conde brought free pizza lunch for the office," says Pamela. "Morale was good!" In February of 2007, Pamela rejoined the team at MassComm, which later became the Robertson School of Media and Culture.
These days, you'll find Pamela juggling a bunch of projects, from taking minutes at meetings to dealing with P-card deadlines, onboarding new hires, or just answering questions at the front desk. Her biggest professional accomplishment during her time at VCU was completing the Grace E. Harris Higher Ground Women's Leadership Program in 2013. "I was challenged to focus on myself and that's hard when you spend most of your life focusing on others," says Pamela. "As women, we are nurturers, therefore, we tend to put our needs on the back shelf, and often times we lose ourselves." She also learned a few lessons from the Challenge Discovery ropes course at the University of Richmond. "I learned to trust in my own abilities, trusting and relying on others, pushing past my fears and tapping into my inner strength," she says. " As a result, I attempted and completed the highest course from the ground. Though afraid, I did it! At some point, I tilted over and received a scar, but I wear it proudly!"
In her free time, Pamela loves to travel. She has a timeshare in Florida, but she is also always up for day trips around the state.