Staff Profile: Philathea Cole, Dean's Office
March 10, 2021
Philathea is a project coordinator in undergraduate academic affairs.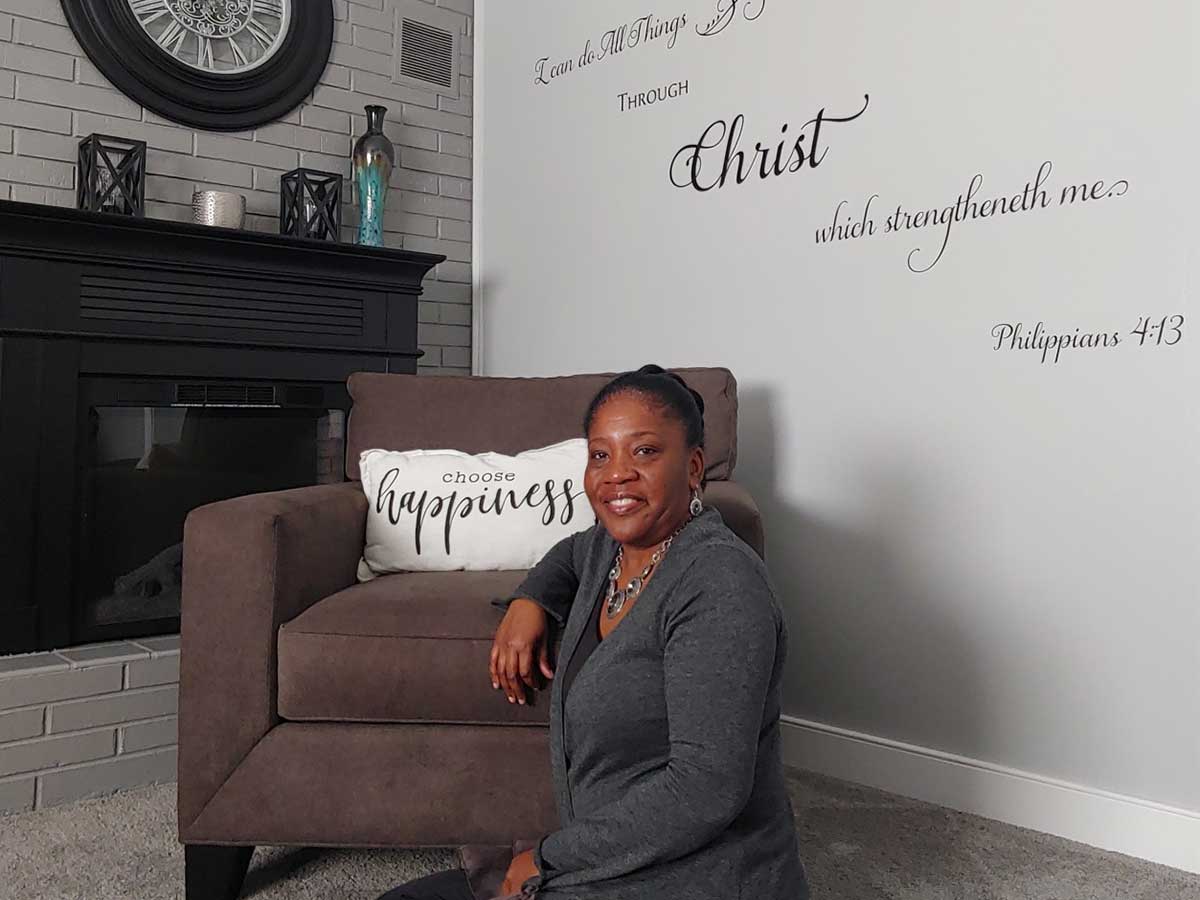 A lifelong Richmonder, Philathea Cole is an athlete, mother and admired member of the VCU community. She started her career at VCU as an administrative assistant in the CHS Office of Student Services while pursuing a degree in business administration from Strayer University. "My goal was to eventually land a job in VCU's human resources department, but I lacked the most important qualification: experience," said Philathea. With her supervisor's support, Philathea completed the personnel administrator certification program offered by VCU Human Resources. "I was more than eager to pursue the opportunity," Philathea remarked. Upon completion of the personal administrator certification program and her bachelor's degree, Philathea took on additional HR responsibilities including processing PAFs and paperwork regarding GTA and GRA contracts and hires, among other duties.
After three years of administrative work, Philathea moved on to become a project coordinator in the Office of Student Services. Her responsibilities range from assisting with scholarship applications and providing timekeeping responsibilities for all employees in the Office of Student Services, LSEE and science programs to organizing appeals, committee formation and communication for the academic regulations appeals committee. Much of her work also includes working directly with students as she hires, trains, supervises and coordinates schedules for federal work-study students. Philathea's favorite part about working at VCU is the relationships she's developed over time. "I appreciate the personal and professional relationships that I have embraced during my twelve years at VCU," she says. "My colleagues are very supportive and empowering. I learn a lot from them."
A perk of working at VCU is the flexibility and support shown to employees. Philathea raved, "I value the work-life balance that VCU promotes and my supervisor supports. While I am trusted to produce quality work and results on a daily basis, which keeps me engaged, at the same time, I love that my job affords me the time to pursue what I love the most, my two adult children and tennis."
Outside of VCU, Philathea enjoys playing competitive tennis. "I have been playing tennis since the age of ten," Philathea remarks. "As an adult player, I participate in many tennis leagues throughout the year and before COVID, I would travel to nearby cities and other states to play in tennis tournaments. This is what I truly miss." Once it becomes safe to gather in groups again, Philathea is eager to get back on the tennis court.