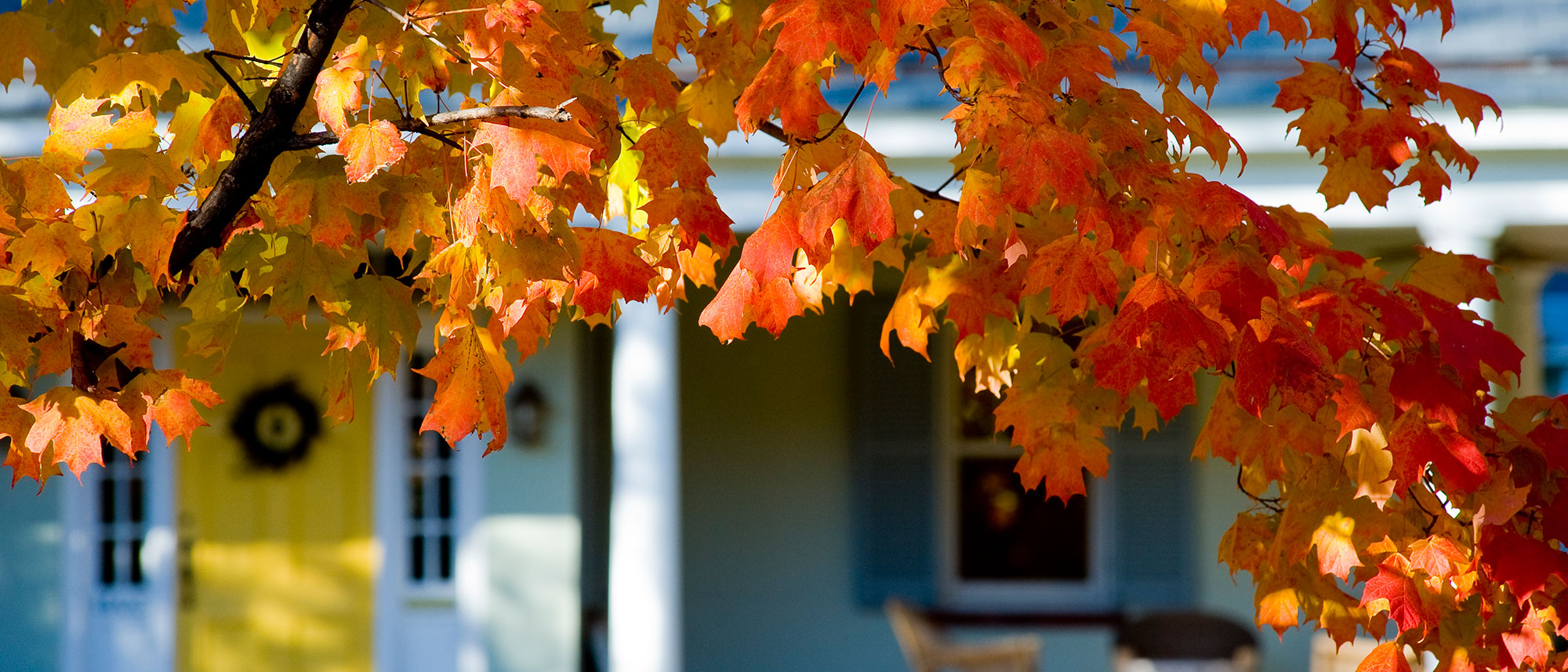 FAQ
View the questions and answers below about providing reference letters for students and issues around the scholarship committee review process.
The faculty reference is applied across all scholarships for which the student completes an application, so it should speak generally to the student's academic promise, work ethic, potential for success, the impact a scholarship could have, etc.
The most common file upload error on the scholarship site is an unacceptable filename. The filename may only contain the following characters:
a-z, A-Z, 0-9, _, ., -
If you are unable to upload your letter, please forward it to hsscholarship@vcu.edu and the scholarship coordinator will ensure it is entered in support of the student's application.
Be sure to click on the "References and Reviewers" tab in the middle of the page before you log in to the scholarship site using your site-specific password. See the screenshot below: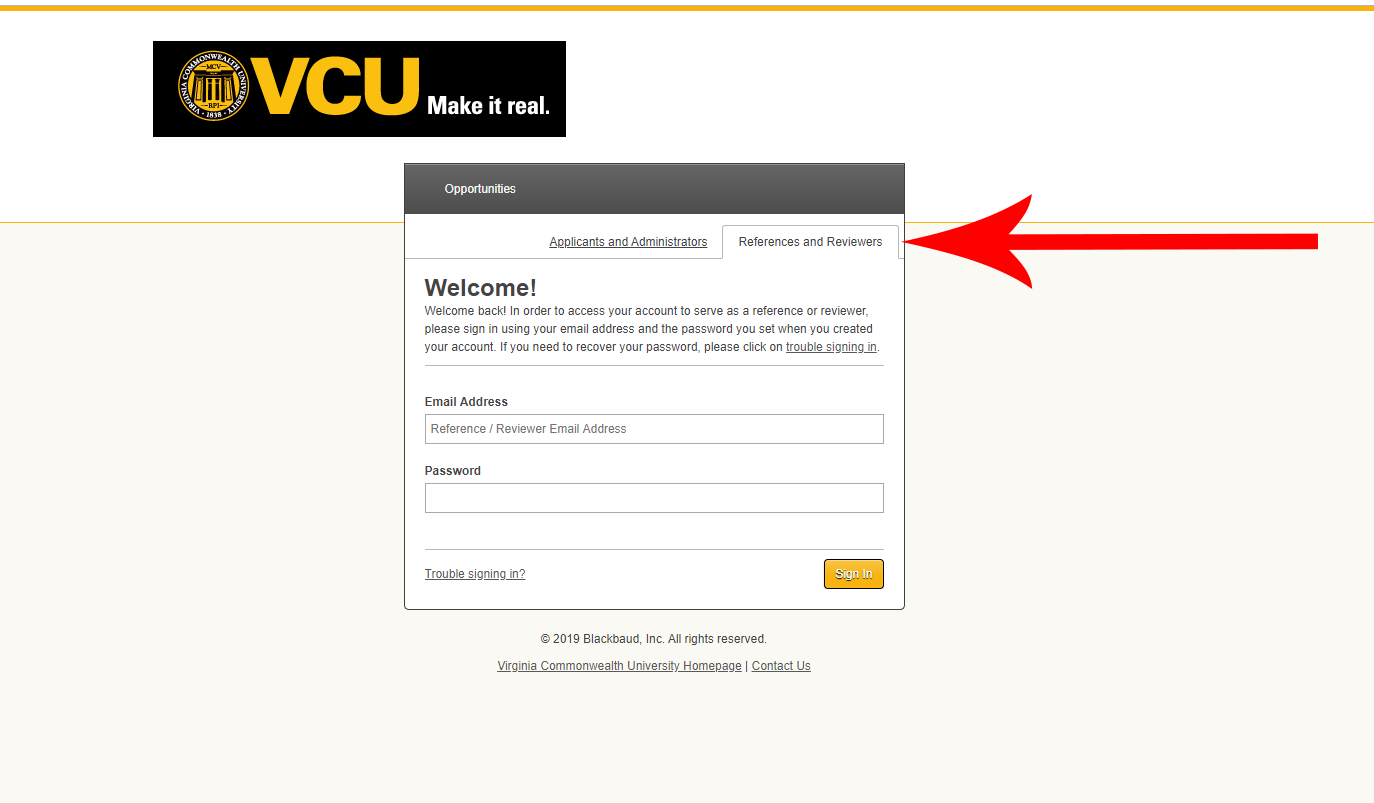 Assigned reviewers receive an automated email from the system with a link and instructions for review. If you cannot locate this email, you can visit the RAMS Scholarship Hub and log in after choosing the 'References and Reviewers' tab. The login and password is site-specific (not necessarily your university eID). If you have trouble logging in or have forgotten your password, click the link marked 'trouble signing in' on the lower left of the home login screen and follow the instructions. If you continue to have trouble, please email hsscholarship@vcu.edu.
Be sure all reviewers have scored all qualified applications. Confirm selected students for each scholarship via email to John Lee at leejc10@vcu.edu. Your email should include a list of recipients for each award with:
award name
student name
student V#
In the event the review committee determines an applicant other than the top scorer will be selected as the scholarship recipient, the justification for selection needs to be documented (e.g., the student participated in more compelling research, had a better reference, etc.)—this is required for audit purposes. Make a notation on the selected student's application or send an email to hsscholarship@vcu.edu with the justification.
University auditors require justification for award selection. If the committee does not use a scoring rubric, they must supply notes on why one student was chosen over the others (e.g., the student participated in more compelling research, had a better reference, etc.).
To make your selection process easier, we are happy to individualize a set of scoring metrics that meet your department, school or program's needs. We can add or change categories and even alter the weight of certain categories. Below is the list of default rubric categories that we can manipulate on your behalf. Please contact hsscholarship@vcu.edu for more information.
Default Scoring Rubric
On a scale of 1-10 where 10 is the highest, rate the following application materials:
Essay
Reference
Academic achievement
Potential for future success
Is this applicant a finalist? (Y/N)
Scholarships Contact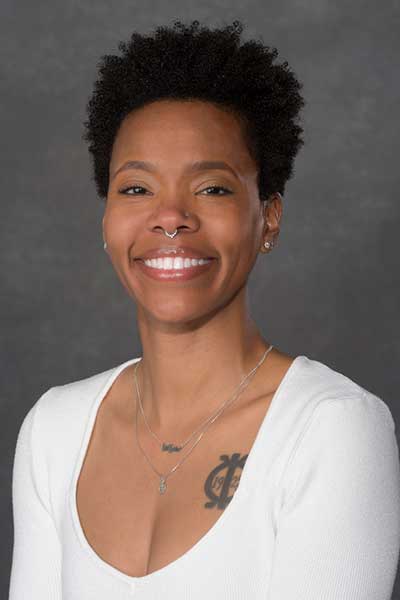 Shanika Chattar
Job title:
Scholarship coordinator
Telephone:
(804) 828-7612
Location:
827 W. Franklin St., Suite 123-E
Works for:
Office of Student Services, Dean's Office